Make friends, enjoy a free meal and practise speaking English.
Everyone is welcome!
We meet on Tuesdays at 7:00pm at the Hub (at 234a Canbury Park Road, KT2 6LF) where internationals can chat, have fun and make friends with people over a cup of tea or coffee. Each evening there is an activity to help people mix and have some fun. There a free meal followed by a brief talk from the Bible and the opportunity to join in a discussion.
Meetups
We meet every Tuesday for English conversation, friendship & games. Occasionally we go for a trip to the fireworks or for a picnic.
English Lessons
We're committed to helping people learn and understand the English language. We do this through studying together. We look at vocabulary, writing, reading and basic grammar with a trained English teacher.
Bible teaching
We're a group of committed Christians who want to share the bible with our friends. At cafe we read the English bible and find out about a man called Jesus. Want to find out more about what Christians believe? Come along to cafe, or click here for an explanation in your language.
---
Location
The Hub, 234 Canbury Park Road, Kingston upon Thames, KT2 6LF
---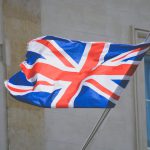 A traditional dish eaten in Britain for Sunday lunch is : roast dinner.
June 17, 2018
We started our walk at Waterloo Station with its famous clock! Walking out toward the river you get to see... View Article
April 16, 2018
After having been going for a year-and-a-half so far, we have had over 30 nationalities visit us at the Kingston... View Article
March 15, 2018
Newsletter
Subscribe to our free newsletter.
Contact Us
Email us at info@kingstoninternationalcafe.org.
Join Cornerstone Church Kingston on Sundays 10:30am at Bedelsford School, Grange Road, Kingston, KT1 2QZ.