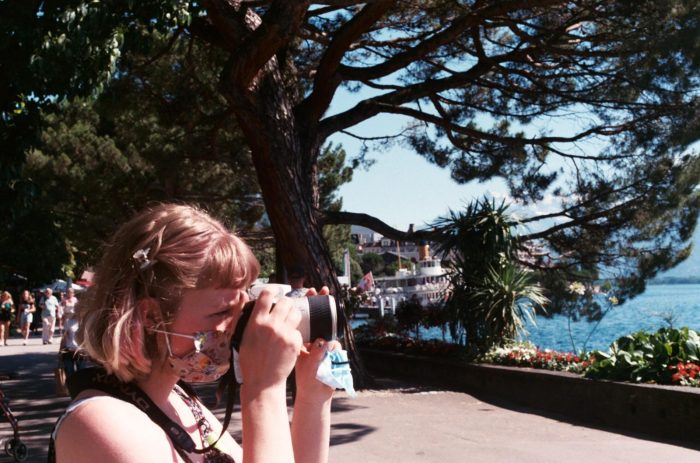 Living abroad is a massive step for anyone, especially in terms of going out of your comfort zone. Europe is full of beautiful places that I have always wanted to see and so this was a great opportunity to do so. Arriving in late August, I was nervous; this was going to be the furthest I had moved from home and the longest time out of the UK. I got lost a few times in the Zürich airport but somehow managed my way to the flat that I was going to call home for a year. I felt rather lonely for the first couple of days and I think this is something that everyone feels when they move to a new place and not knowing anyone to begin with. Thankfully, I found a church and met some really great friends very early on.
I started studying in Luzern, the lecturers were so welcoming and generous to me being an outsider. I noticed that this city is a hub for many international students that had come to this beautiful country for inspiration. In fact, William Turner was showing in central Luzern, at the time, for the paintings that he did when he came to Switzerland for the same reason. I had this opportunity to also be inspired and take something back with me. I thought a lot about the fact that I want to be able to communicate with my lecturers, other students and cashiers in the shops. So, I set myself high expectations of the goal of being able to speak fluent German in 11 months.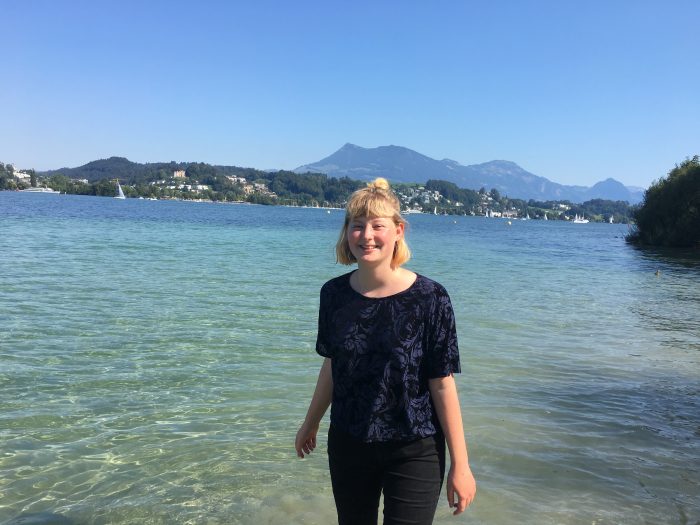 In the first couple of months, I heard German about 70% of the day. Listening to music, watching TV with subtitles and hearing my Swiss-peers. I started an A1 German course and got to the books. But I felt I need to practice just that bit more. In November, I had the chance to showcase what I had learnt for the past months to my peers in a group exhibition with the other in-coming international students. I performed myself speaking German for the duration of the exhibition drawing people with a method called mono-printing, asking them simple questions as I drew. This was my first break through! I was starting to understand, and respond. But my learning was far from over. I went on to perform 24 hours only speaking German and starting a 50-metre roll of paper of which, I wrote on everyday something I had learnt. I had really started to run to my goal.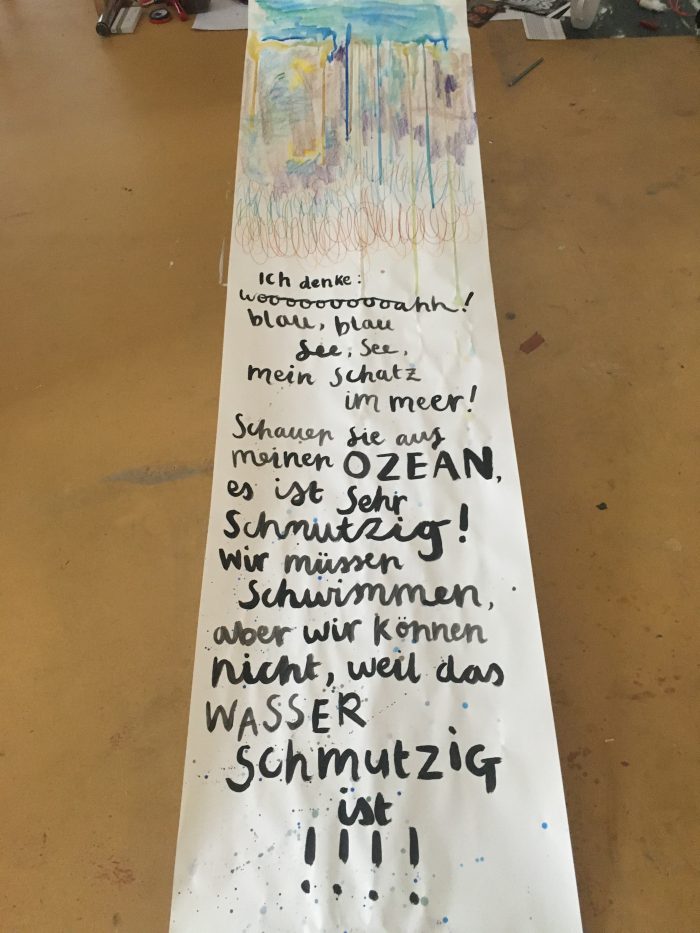 However, then March 2020 hit. And it hit hard. In February, I had just had a change of flat mates and new ones just arrived. I met the friends that I would spend every day for the next 6 months with and we didn't even know it was coming. The university at this time helped us so much, opening up rooms in the building so we could carry on making our art and having study spaces. But it was also at this time where I lost so much of my German, even when starting A2, but I had never been more thankful that all those locked down in my building spoke English – despite wanting to avoid this! I have never been so grateful for it and I had the chance to connect with people from all over the world because we could communicate through this one language. So, even though I lost some of my German I actually gained something bigger and better: Friendship. And in a Pandemic?!
To end, I gained many new experiences, hiked the landscape which was beautiful, new friendships, new found love for language learning and new methods of art making were formed. I would urge anyone to go to abroad if they have the opportunity. The confidence gained from stepping out, making the leap has taught me valuable lessons that I will now carry with me into the future. Especially as most of the new experiences I would have never of had in the UK.
Saskia Henshall-Harris,
If you would like to see my art from that year: https://sashenshallharris.cargo.site/2019-20
---